Product
Filter
/
Filter
Reset Filter
Search By Name
Sort
Price
Size
Display
ATA LADY HIPORA MOTORCYCLE JACKET
Shipping Class : Shipping : 15 CHF
Add To Cart

Fast shipping worldwide

Return within 20 days

Lowest price guarantee

Made to measure clothing
Water-repellent, completely waterproof, self-breathing capability, removable CE-approved protection, friction-coated material for braking in the event of accident, increased visibility in the dark, free from cracks and cracks, removable inner lining. The following materials have been used to manufacture the jacket:
- DuPont Cordura 600D
- HIPORA - Travel Breathable
- Adjustable in sleeve width and width
- Scotchlite
- Grippy brakefebric
- Innerline heat ext.
- CE protection
- Mattmash
- Dobby febric
- Newpreen HIPORA
Water repellent membrane. The technology makes the fabric surface coated with polyurethane. Polyurethanes, with their good properties, can advantageously be used to create breathable microporous water-repellent coatings when mixed with water and a solvent. The solvent first dissolves during fixation and before the water has done so, the polyurethane has started to solidify and form crosslinks. When the water disappears, voids remain in the polyurethane layer where water vapor can migrate. To explain the easiest, the polyurethane stops the water from walking in from outside, but releases the moisture from the inside. The garments feel comfortable even with high moisture emissions from the body.
Travel breathable Reissa is the material that enhances HIPORA with similar functions as self-breathing and water repellency. Travel materials have become known with its functionality in all weather conditions. 3M Scotchlite Reflective material for increased visibility in the dark. Grippy brakefebric Has been used on parts of the jacket that take on in the event of an accident. Has a braking effect and high tolerance for wear. Newpreen The material has been used in the collar. The material is fireproof and comfortable and does not irritate the skin.
| | | |
| --- | --- | --- |
| Storlek/size | A-Bröst / Chest (cm) | B Mage / Stomach (cm) |
| 3XS | 70-74 | 64-68 |
| XXS | 74-78 | 68-72 |
| XS | 78-82 | 72-76 |
| S | 82-86 | 76-80 |
| M | 86-90 | 80-84 |
| L | 90-94 | 84-88 |
| XL | 94-98 | 88-92 |
| 2XL | 98-102 | 92-96 |
| 3XL | 102-106 | 96-100 |
| 4XL | 106-110 | 100-104 |
| 5XL | 110-114 | 104-108 |
| 6XL | 114-118 | 108-112 |
| 7XL | 118-122 | 112-116 |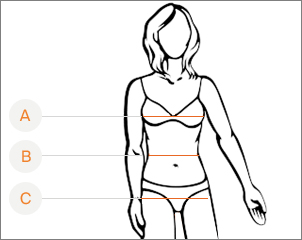 BUY MATCHING PRODUCTS - GET THE FULL LOOK